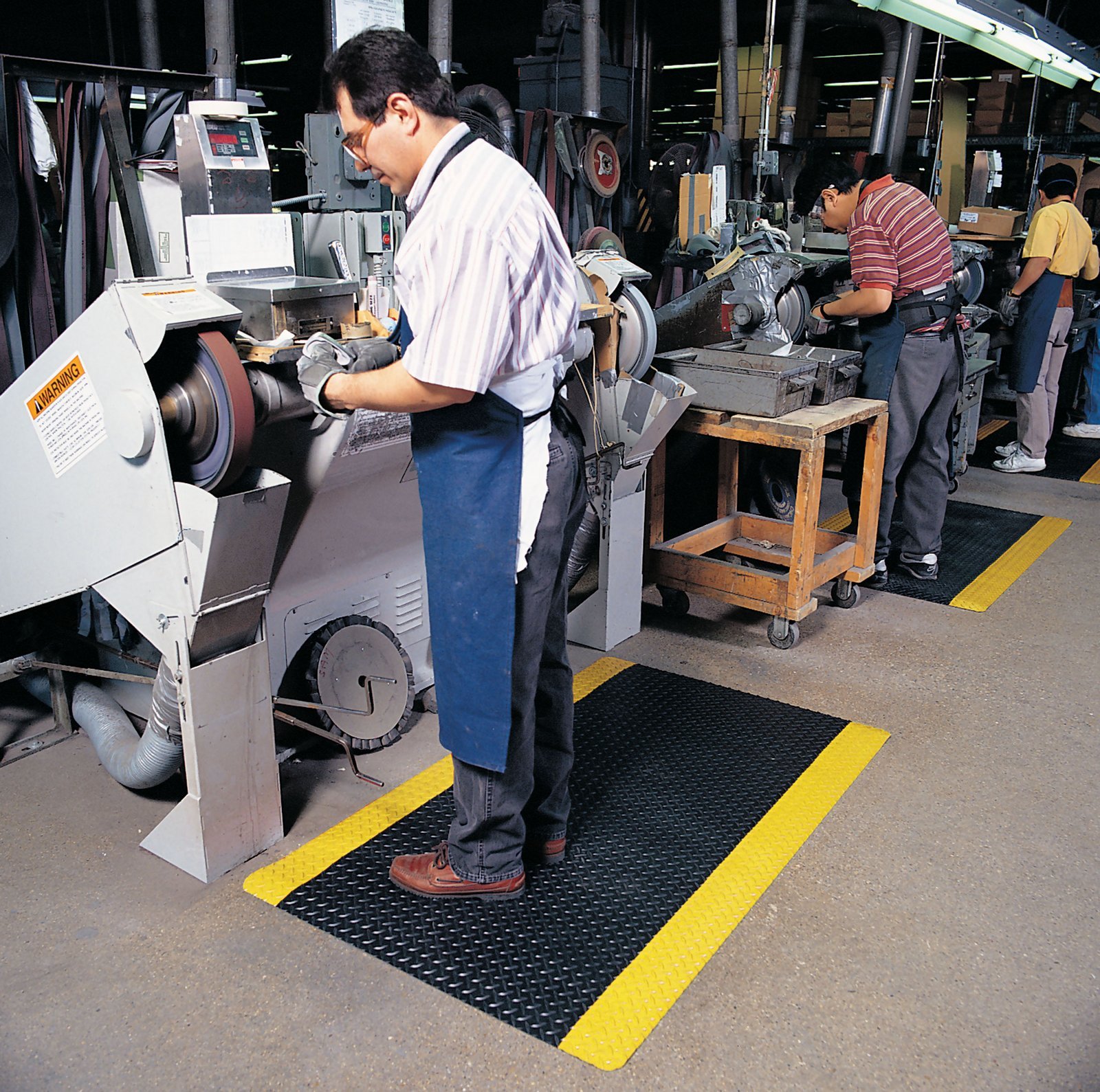 Product description
Cushion Trax® Industrial Anti-Fatigue Mat Diamond Plate Pattern
14 mm thick
Up to 152 cm wide
Bfl-S1 fire rating
RedStop™ slip resistant backing
Uni-Fusion™ technology
Heavy Duty
Product DescriptionErgonomic benefit derived from a 14 mm thick worker platform of a long wearing top surface laminated onto a resilient micro-cellular vinyl base for maximum durability and fatigue relief. Diamond plate pattern provides traction while allowing easy twist turns. Tested and certified by the National Floor Safety Insistute (NFSI).
Product Features:
Fire classification of Bfl-S1 tested according to EN 13501-1.
Slip resistance R10 according to DIN51130 and BG-rule BGR181.
Tested and certified by the National Floor Safety Institute (NFSI).
Featured with RedStop™ slip resistant backing to prevent mats from shifting.
Available yellow borders along sides comply with OSHA code 1910-144.
Beveled edges on all four sides to minimize risk of tripping.
Uni-Fusion™ technology, engineered to resist in the harshest work environments.
Free of DOP, free of DMF, free of ozone depleting substances, free of silicone and free of heavy metals.